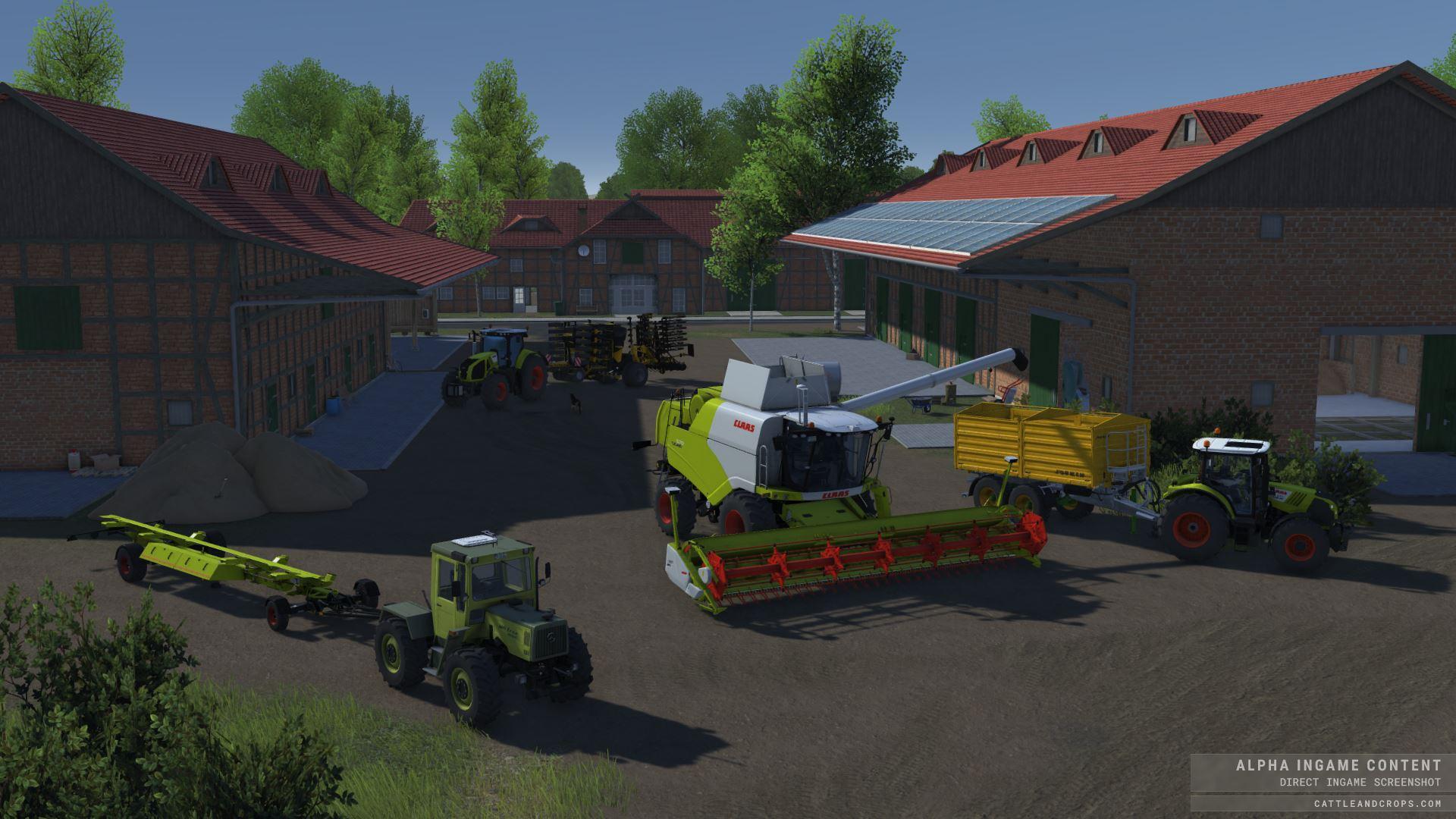 [en]
Hello community!
Today we are answering some of the community questions and give you some information regarding the next update.
We are currently working on the combine update and everything that goes into it. We will soon give a version to the testing department. If there are no bigger problems, the combine update will probably be released the week after next. If everything is going really smoothly perhaps even at the end of next week.
Besides further bugs we have fixed there are some new functionalities waiting for you. For example: you can enroll yourself in a task, then an additional quest is being created that leads you through the created task step by step.
We have further reworked the steering and divided them into different groups "on foot" and "in vehicle", thus enabling you to assign a key for different functions.
Furthermore we have begun the preparations for our modding tutorial offensive. We will create a series of tutorial videos including a Wiki. First we show our workflow in the asset area by means of a small object, afterwards the editor and its functions will be explained. We'll follow that up with different topics like creating maps and bringing objects ingame.
[de]
Hallo Community!
Wir beantworten heute wieder einige Community Fragen und haben ein paar Infos zum nächsten Update für euch.
Aktuell arbeiten wir an dem Getreide-Update und allem was dazu gehört. Wir geben demnächst eine Version an die Testabteilung. Sollte es keine größeren Probleme geben, wird das Getreide-Update voraussichtlich übernächste Woche veröffentlicht. Falls alles reibungslos verläuft, vielleicht auch schon zum Ende nächster Woche.
Neben weiteren Bugs, die wir behoben haben, erwarten euch noch ein paar neue Funktionen. Als Beispiel kann man sich nun selbst in einer Aufgabe eintragen, es wird dann zusätzlich eine Quest erstellt, die euch Schritt für Schritt durch die erstellte Aufgabe führt.
Wir haben die Steuerung weiter überarbeitet und in verschiedene Gruppen "zu Fuß" und "im Fahrzeug" unterteilt. Somit könnt ihr eine Taste mehrfach für unterschiedliche Funktionen belegen.
Außerdem haben die Vorbereitungen zu unserer Modding-Tutorial-Offensive begonnen. Wir werden eine Video-Tutorial-Reihe inklusive Wiki erstellen. Als erstes erklären wir unseren Workflow im Asset-Bereich anhand eines kleinen Objektes, anschließend wird der Editor mit seinen Funktionen erklärt. Dann geht es mit verschiedenen Themen wie Maps erstellen und Objekte ingame bringen weiter.
Wir wünschen euch ein angenehmes Wochenende!
Gruß, euer MBB-Team
Authors:
Cattle and Crops