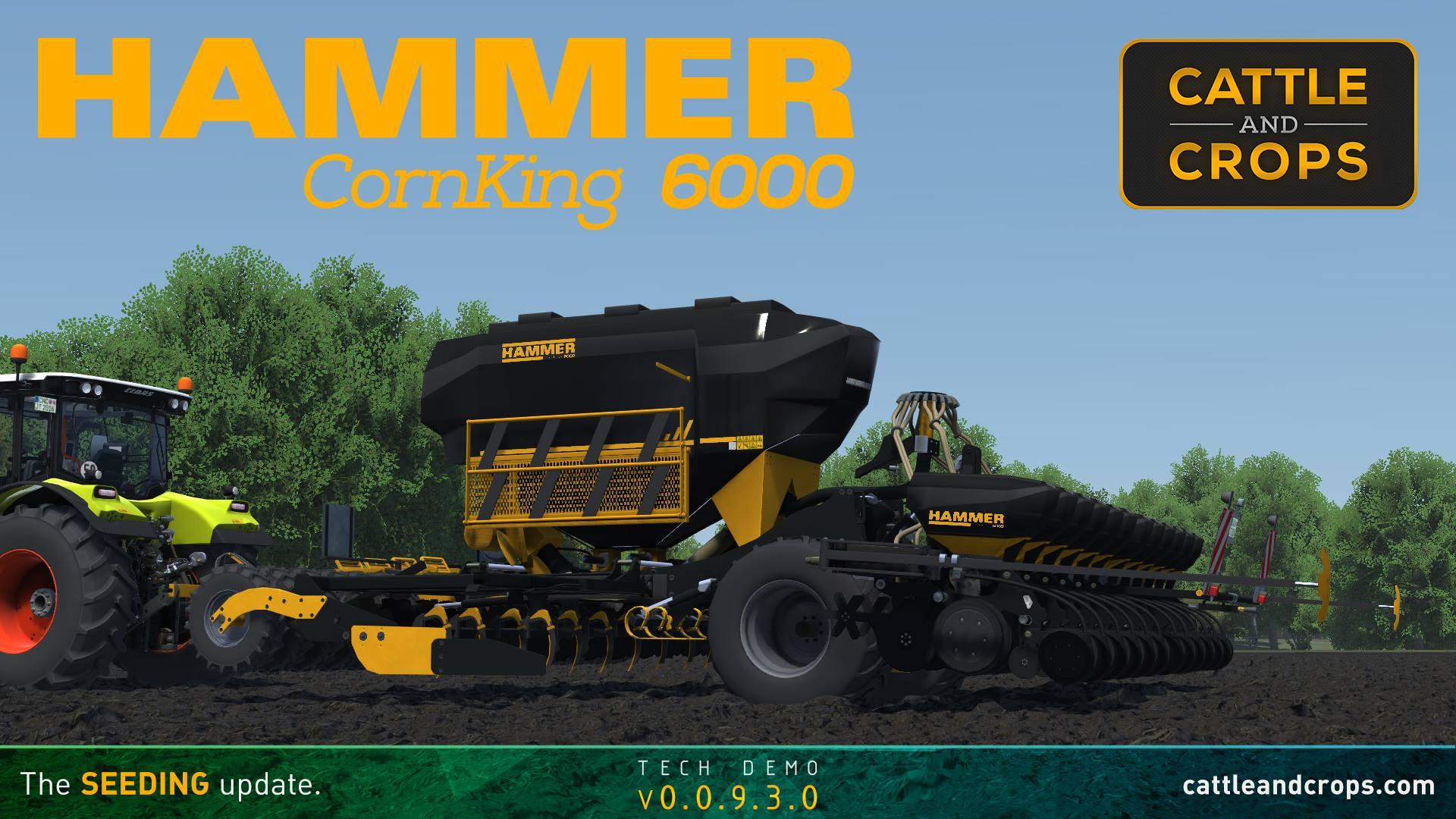 For today's update we added the "Hammer – CornKing 6000" seeder.
"Hammer" is our new home brand. Until now, objects like the weight have been entitled as "self made brand". In order to test the new machine in an appropriate manner we have included a seeding mission in which you can see your plants' process of growth.
As always, we have listed all other improvements, changes and bug fixes from the areas of performance, modding and usability in the changelog.
Changelog:
NEW: Seeder Hammer – CornKing 6000
NEW: Seeding mission for the CornKing 6000
NEW: Filling of the seeding tank
NEW: Seeding mission can be fast forwarded extremely fast. That way the new seeded area can be treated quickly with the sprayer
NEW: Mission command "setFruitGrowth": The alignments and positions of the sowed plants are maintained and only the stages of growth are set
NEW: Extension of the vehicle spawn: Multiple spawn areas can be targeted (e.g. Trader and farmyard). The vehicle shop menu has been enhanced by the options "collect at trader" and "deliver". Costs incurred with delivery.
NEW: AgroFields can be imported via Wavefront OBJ
NEW: The Claas Arion 530 has received a 4WD toggle option
BUG FIX: Tank controller for sowing controller has been implemented
BUG FIX: FinanceLog table has been added
BUG FIX: Radio isn't turned on automatically when the UI is hidden. The option "only in vehicles" is working again
BUG FIX: The parking light symbol is now illuminated when activated
CHANGE: A workaround has been implemented for the AMD graphics driver so a CPU-GPU synchronization can be avoided and the GPU can continue asynchronous when uploading the needed shader parameters. This should cause a performance boost of 50%-200% in many systems.
Authors:
cattleandcrops