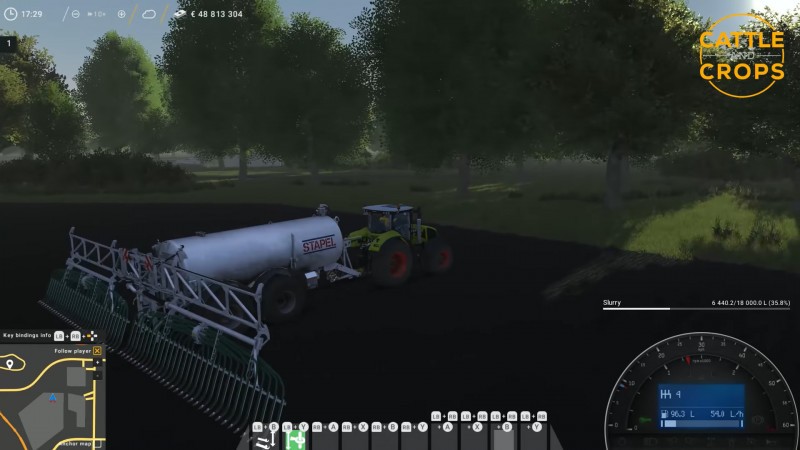 With the coming extensive plant growth changes we'd like to present you one of the contained aspects in a small video, displaying the effects of NPK fertilizer during plant growth. You can see how on a maize field three lanes were spread with liquid manure. The time lapse shows that the maize grows better on the fertilized part than on the part where no liquid manure was used.
So in the upcoming update you will have a significant influence on your plant growth and fertilizing is not only for looks, but has a realistic influence on the soil. But that doesn't just mean throwing as much slurry or fertilizer as possible on the field – overfertilization also leads to less than optimal growth. In combination with the revised weather system, this results in very differentiated plant growth and new challenges.
Since the balancing of weather, fertilization and the factors influencing soil and plant growth are very extensive and are currently being put through their paces in the test department, the planned update for Q2 will be delayed by about two to three weeks. We have to ensure that all plant growth parameters work coherently and optimally after these major changes.