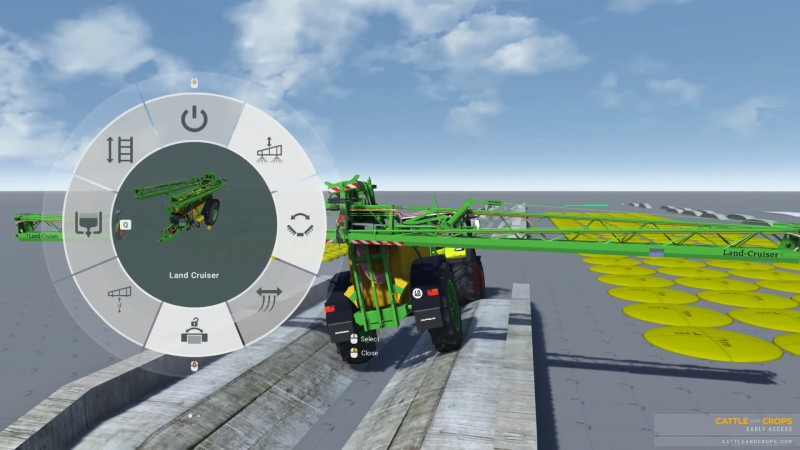 After we have mainly presented game updates in the last few weeks, today we're going to get going with a vehicle again: the Dammann Land-Cruiser is getting a proper upgrade.
First we've added a hose channel, and all movable hoses have been animated anew. The hose channel rolls up and down as the booms are lifted and lowered. All new parts are colored in a beautiful salmon pink color in the video.
With this version it will be possible to activate a slope compensation system that automatically compensates for the vehicle's lateral inclination. It will hopefully not be as extreme as in the test world in the video on your side, but up to 14° are possible.
In addition the working width of the Land-Cruiser can now finally be adjusted. The standard width is the full working width (28 m) with the booms completely folded out. The second stage involves folding in the outer booms to the center and thus reducing the working width to 15 m.
Last but not least there'll be a long awaited feature: the height limitation restricts the lowering of the arm sled to a set distance to the ground (from 2.75 m / 9 ft down to 0.75 m / 2 ft 6 in). This setting is also used by the AI drivers.
Furthermore we are working on the refinement of the last update. There are still some minor bugs that are currently being fixed.
Small info: as we're heading to the final phase of summer, the Community Manager will be on vacation next week.
Authors:
Cattle and crops