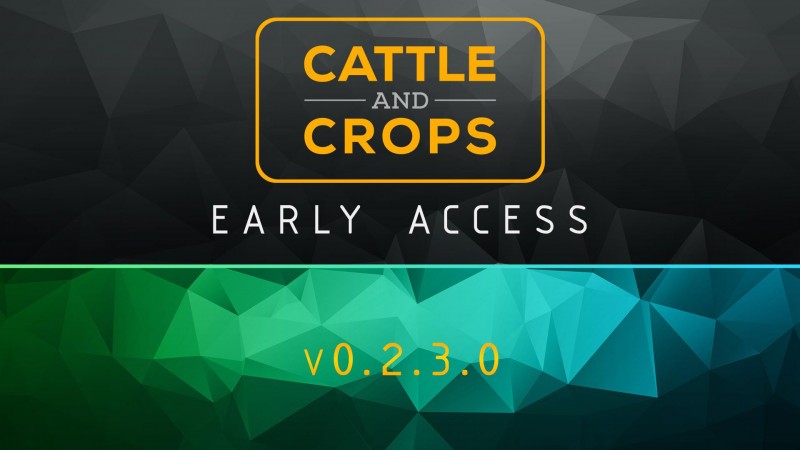 With the update v0.2.3.0 we have reworked the hydraulics, it now doesn't push the tractor into the air and the implements don't sink into the ground too much.
You can now play the role of the driver during a harvest task und help your employees.
The game crashed with recent AMD drivers. We implemented a workaround to avoid the problem. At the same time our workaround also solves several rendering Bugs with the free Open Source drivers under Linux like missing wheel tracks on the field.
Don't forget to also check in on our official Discord server:
https://discord.gg/5CbPZrR
We hope you have fun testing!
The MBB team
All changes, bug fixes and news you can check out in the changelog as always.
Changelog:
NEW: Dirt Ramping – the dirt on vehicles now spreads realistically on the surfaces
NEW: You can now assign yourself as driver. In order to do this you have to activate the button ChaserUserAction when a thresher identifies a driver. When driving away from the field, the UserAction has to be deactivated again
NEW: The screenshots of all profiles are now being saved in a global folder. In case you delete a profile, the screenshots are preserved. You can find them under \Documents\My Games\Cattle and Crops\Screenshot
BUG FIX: The bug that vehicles dug too deep into the ground has been fixed
BUG FIX: Shuttle Mode – when shifting from forward to reverse gear the pedals and steering aren't inverted any longer
BUG FIX: During a seed task utilizes the AI helper the appropriate seeder unit
BUG FIX: Minimap markers inside of missions are now at their correct position
BUG FIX: MB-Trac reverse drive works again
BUG FIX: When selling at BGA or at the port, only one financial transaction is created
BUG FIX: Two Strautman SZK in a row no longer permanently show the TradingWindow
BUG FIX: The unloading animation is now switched off when leaving a vehicle – for technical reasons, the entire transaction is canceled – the player must therefore currently remain in the tractor, if you want to unload yourself
BUG FIX: The Lacotec Attacher works again
BUG FIX: Weather Mission Command for missions and changes to the weather (the current weather is now displayed instead of the "coming")
BUG FIX: The Lemken Juwel 6+1 plow now also creates a plow furrow again
CHANGE: Unloading the Tucano now starts automatically
CHANGE: The cutting width and animation of the Orbis 750 has been adjusted
CHANGE: The pipe of the thresher is now automatically extended when a trailer has been recognized in the near surroundings
CHANGE: In order to prevent the rear axle from being unnecessarily removed by the hydraulics, it is now checked if both back wheels are still on the ground and regulated accordingly
Authors:
Cattle and Crops